Settled status: how it works and where to find help
Although Brexit has been delayed, the Home Office launched on 30 March as planned the "EU settlement scheme" (or settled status), the new residence system for citizens from the European Union, Norway, Iceland, Liechtenstein and Switzerland.
People from these countries living in the UK before the Brexit date will have to apply for settled status to be able to stay. The deadline for applications is December 2020 if the UK leaves the EU without a deal or June 2021 if the UK leaves the EU with a deal. EU citizens who already have a permanent residence card have to apply too, as their document is based on EU law and will become invalid in the future.
Irish citizens and EU citizens who have "indefinite leave to remain" (the residency system in place before the EU's permanent residence) do not have to apply but they can if they wish to.
The Home Office said that by April 10 it had received 400,000 applications, of which 50,000 during the opening weekend and 230,000 during the testing phases.
Many questions
The settled status system ensures the rights of those affected will be protected after Brexit. But it does not cover all rights granted under EU law, nor all those negotiated as part of the UK withdrawal agreement (which has been rejected three times by the House of Commons). For example, being joined in the UK by family members will become more difficult in the future, and the recognition of healthcare and social security rights in Europe will be more complex in the event of a no deal Brexit.
MPs, legal experts and civil rights groups have raised concerns about the functioning of the scheme. Vulnerable groups such as children, victims of human trafficking or domestic abuse, people with disabilities, those without a permanent address and the elderly may not have the documents to prove how long they have been living in the UK.
Coram Children's Legal Centre, a charity on children rights, warned that unaccompanied minors or children living in foster care are particularly exposed: a fifth of those they assisted in the application process did not have the necessary documentation and more than half required professional legal advice.
The House of Lords EU Justice sub-committee also worries that applicants are not provided with a physical proof of their status, with the risk that the information will be lost or become unavailable over the years.
Adding to this, there have been examples of administrative mistakes. Just recently, the Home Office had to apologise for accidentally sharing publicly the details of EU applicants and in the past, 100 letters were sent in error to EU nationals threatening deportation.
Another weakness of the system is that there is no right of appeal, but only an "administrative review" on possible negative decisions, warned Charlotte O'Brien, professor of law at the University of York.
Finally, many EU citizens are still unaware that they must apply. The Home Office has launched an information campaign, but experts worry it will be difficult to reach everyone by the set deadline.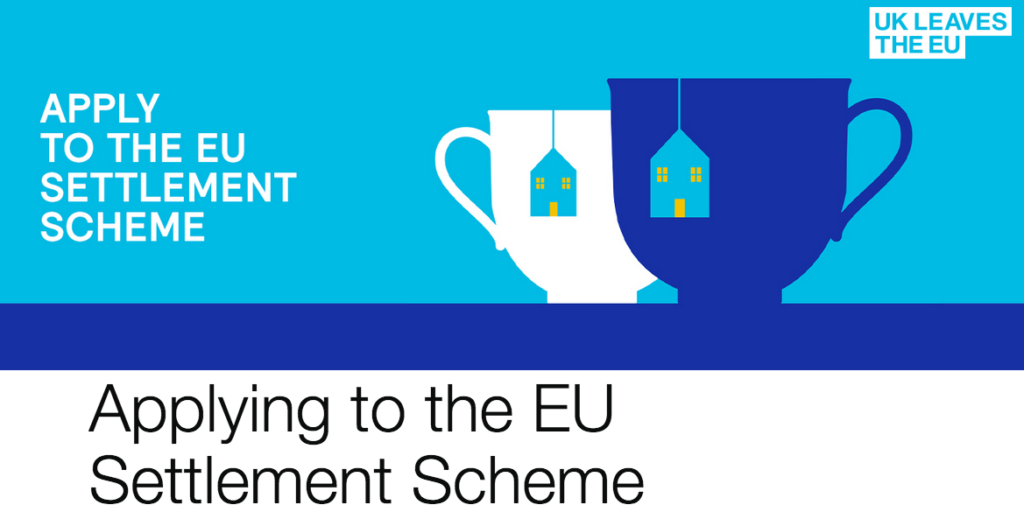 How to apply
When starting the application, the first thing to do is to prove the identity. This can be done scanning the passport via an online app ("EU Exit: ID Document Check") that currently works on Android phones or tablets using NFC (Near-Field Communication) protocols. Only by the end of the year the app will become available on Apple devices, the Home Secretary has said. Non-EU family members can prove their identity using their biometric passports, residence cards or residence permits.
Individuals who do not have the right device can send their passport or identity card to the Home Office or access an ID document scanner locations (fees may apply). Some Councils also offer verification services, but non-residents may be charged a fee.
Once the identity is verified, the application can be completed on the app or on a computer. The second step consists in providing proof of residency through the National Insurance Number. If the system does not find enough information through the automated checks, it will require to submit additional documents. The final step is a self-declaration on criminality records.
After receiving the settled status, people have to keep updating details such as phone number, email address and passport number when these change (for example after a passport renewal).
Most people are likely to find the process straightforward. But social media posts have shown that the system does not always work properly.
Where to find help
The Home Office has translated the guidance about the settled status in European languages and has provided an information package for employers.
It also set up a resolution centre to respond to telephone, email and online queries. The centre is available Monday to Friday (excluding bank holidays) from 8am to 8pm, and Saturday and Sunday from 9:30am to 4:30pm. Phone from the UK 0300 123 7379 or from abroad +44 (0)203 080 0010.
Applicants who need help to complete the application can also call the Assisted Digital Service on 03333 445 675 or send a text message with the word "VISA" to 07537 416 944 Monday to Friday from 9am to 5pm.
Community organisations may be able to help. The Home Office has announced it will award 9 million GBP to 57 organisations throughout the UK to support an estimated 200,000 vulnerable or hard to reach EU citizens.
The Mayor of London also created an online EU Londoners hub, with information and a list of support services (some may charge a fee or have restrictions on who they can help).
Citizens Advice in Scotland has a helpline funded by the Scottish government to help EU nationals and their families with the settled status process. Support is available in person and on the phone (0800 916 9847) Monday to Friday from 9.00am to 1.00pm, and Wednesday afternoons from 1 to 5pm.
The Welsh government will provide funding for similar projects in Swansea, Merthyr, Newport and North Wales.
People with complex situations may need the help of an immigration adviser. This is a regulated profession and the Office of the Immigration Services Commissioner (OISC) has a register of advisers who can provide such service, usually charging a fee.
Here for Good is a legal advice charity set up specifically to support EEA nationals getting their residency documents. UK CEN is another organisation helping people with residency and citizenship applications.
While not dealing specifically with settled status, most Embassies of EU countries have information about Brexit available on their websites. The Embassies of Belgium, Finland, Germany, Italy, Lithuania, Malta, Portugal, Romania and Sweden have set up hotlines and email addresses to respond to questions from their citizens about Brexit.
The European Commission sponsors events led by independent lawyers on post-Brexit rights (the calendar is here) and provides information on its website. Finally, an EU hotline responds on general questions about residence rights in the European Union in all EU languages: 0080067891011.
Claudia Delpero © all rights reserved.