EU-wide helpline for women victims of violence to be launched next year
Soon there will be a common helpline number across the European Union for women victims of violence, 116 016. Women who have been victims of violence will be able to receive advice and support by calling this number regardless of where they are in the EU. The number is already active in Germany.
Currently European countries have national helplines, which can be seen here.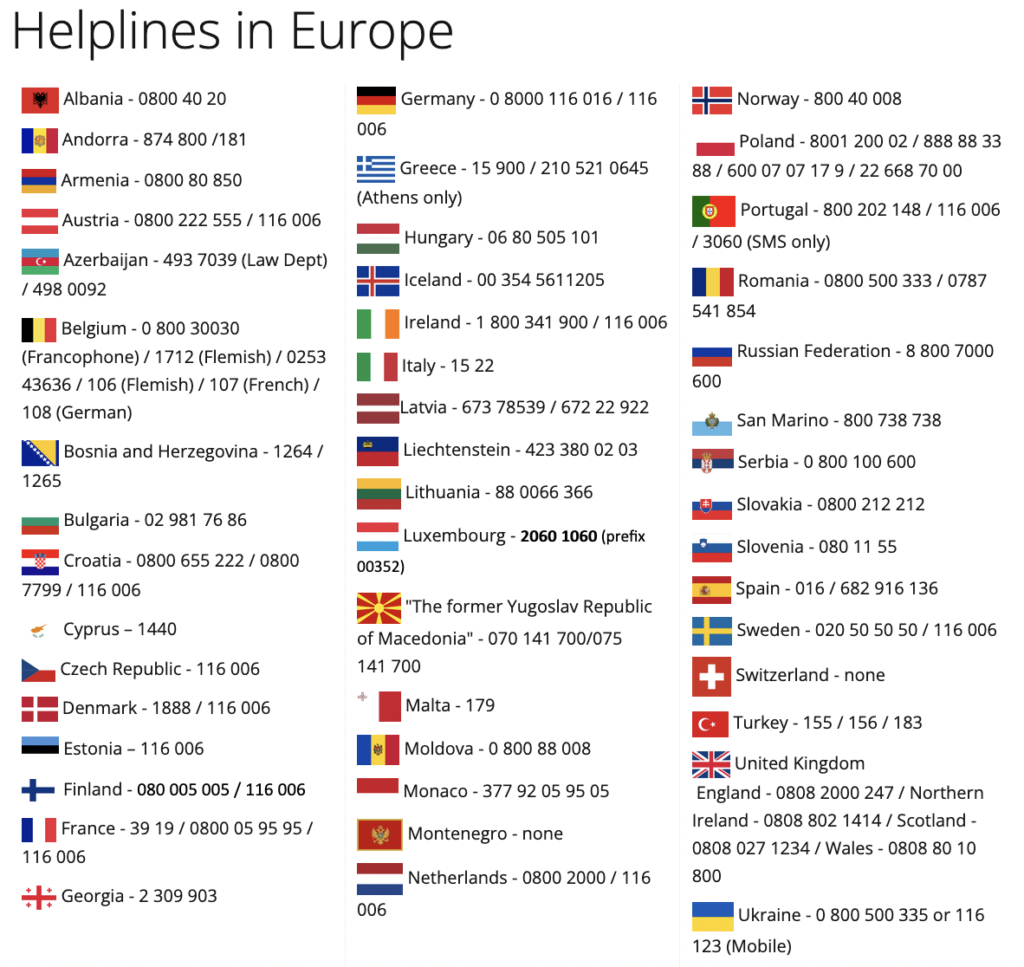 Croatia, Cyprus, Denmark, Estonia, Finland, Greece, Hungary, Italy, Luxembourg, Portugal, Romania, Slovenia, Slovakia and Spain have already committed to connecting their existing helpline to the EU number, the European Commission has said. All EU countries will have to connect national helplines to the EU common number by the end of April 2023.
The other common EU helpline is 112, used for emergencies.
One in three women affected
The European Commission made the announcement ahead of International Day for Elimination of Violence against Women.
According to a 2014 survey by the EU Agency for Fundamental Rights, one in three women has experienced physical and/or sexual violence since the age of 15. In addition, between 83 and 103 million women in the EU, corresponding to 45 to 55% of all women in the EU, have experienced sexual harassment.
The EU High Representative, Josep Borrell, said: "The EU condemns all forms of violence against women and girls. It is unacceptable in the 21st century that women and girls continue to be abused, harassed, raped, mutilated or forced into marriage".
The EU also calls for an end of violence against women worldwide, with Borrell saying: "We remain steadfast in our ambition to end violence against women inside and outside the EU. The EU stands in solidarity with the women and girls, victims and survivors of violence. We will continue to support civil society, women's rights organisations and human rights defenders demanding accountability."
The EU is currently attempting to combat gender-based violence through multiple measures, including funding for projects and organisations working in this area. In addition, the Commission proposed in March a directive to criminalise the most serious forms of violence against women, such as rape, genital mutilation and non-consensual sharing of intimate images. The proposal is going through the legislative procedure at the European Parliament and Council, which have to adopt it.
Isabella Nielsen © Europe Street News
Photo via Unsplash
Europe Street News is an online news service on EU citizenship rights. We are fully independent and we are committed to providing factual, accurate and reliable information. As citizens' rights are at the core of democracy, our website and newsletter are free to read. Please consider making a contribution so we can continue and expand our coverage. Thank you!